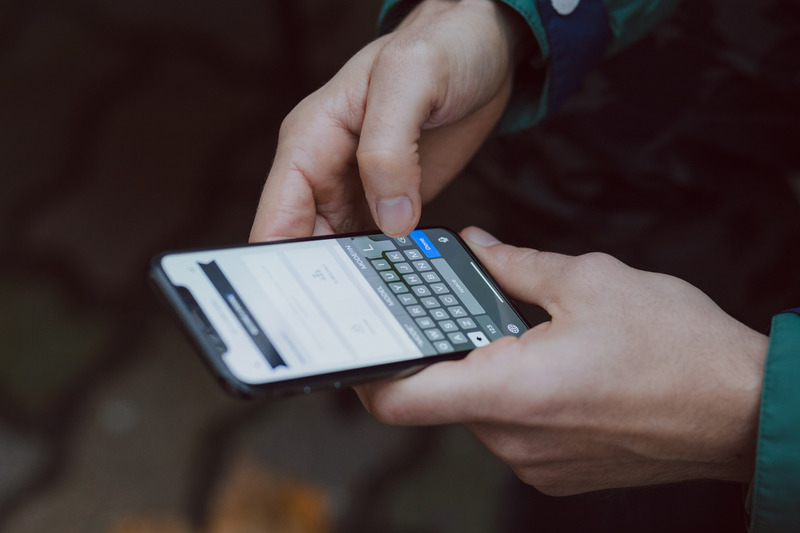 How To Find A Dentist Online
In today's world, we live a significant part of our lives online. In fact, research suggests that many people spend more time online than they do sleeping. While that not add up to the healthiest balance, that's reality.
As a global society, we rely on digital networks to provide guidance for every part of our lives. Whether we're planning a trip overseas or researching the best coffee maker, we usually head online first. More than ever, consumers jump on their laptops and phones to research advice for health-related matters. Sometimes, it's just reassurance about pain or a spot on the skin. But we often go deeper. For example, more people than ever want to know how to find a healthcare provider online, including a dentist.
The ability to connect with a dentist to get answers to questions is an evolution in the online realm. While we've been able to find articles and blogs about specific healthcare questions, finding a real, licensed dentist to answer questions provides an invaluable resource to anxious patients.
Online Reviews May Help
Reviews from real users helped build sites like Amazon and Tripadvisor to iconic resources. Reviews definitely provide insight into real-user experiences, especially on places and products. They also help us understand how patients rate their doctors and dentists, and that's a great way to get someone else's take on their provider. Not a bad place to start, including with us at DentalChat.com.
However, dentistry involves a real, living relationship. And what someone else experiences forms just part of the picture. When you get the opportunity to actually connect with a dentist online, ask questions, and get answers, it helps you assess your comfort level with a new provider. The one-on-one connection starts before you ever walk in the door of an office, and it helps a dentist start to hear your concerns early in the process.
Do you have a Dental Question? Are you looking for Best Dentists near you? Using DentalChat.com as a tool to Find Best Local Dentists and Ask Emergency Dental Questions to Dentists online with us. Ask a Dentist a Dentistry Question online with us. Dental ChatBot Messaging Solution is a great tool for people and dentists to connect.
Today's most innovative dentists understand the value of connecting with people when they are at – which is Online. Some dental offices answer emails and Facebook messages on a regular basis, and that helps. But the most forward-thinking dentists utilize chat technology, and lower barriers to communication using these widely-accepted platforms. If you are a dentist or dental office manager, you should look into adding Dental ChatBot to your dental website from DentalChat.com – to make your website smart.
While a few technology companies have tried to adapt chat technology to dental practices, few specialize in this service. Dentists understand the unique concerns and questions of patients, and they're prepared to work with them. Only one company focuses exclusively on this need: DentalChat. Finding a Local Dentist or Finding Emergency Dentists online can be done with us.
A Stress-Free Way to Find a Dentist Online
DentalChat was founded by dentists for dentists and their patients. Their team includes in-house, licensed dentists that answer questions and help connect patients looking for dental care with dentists in local regions. Plus, DentalChat provides practices with smart chatbots so patients can communicate directly with their favorite office once they've connected with a practice they like. Here's how it works:
Let's say you have a broken molar and it's sensitive. You're wondering how to find a dentist online and you find dentalchat.com.
At dentalchat.com, you enter your question into the search line. Within minutes, a licensed dentist is chatting with you to help understand your problem and answer your questions.
If you're also looking for a dentist to help with your problem, our team dentist refers you to a dentist in your area that's prepared to help you with your problem.
To make it easier, you'll likely find DentalChat's smart chatbot on the dentist's site that's been recommended to you. Just like that, the process has been streamlined and you've found a dentist to help you with your dental problem or goal.
Welcome To The Future
Finding a dentist you can trust isn't always an easy task. But these days, it often starts with finding a dentist online. Once you know how to find a dentist online using the best connection tools available, you're well on your way to realizing optimal dental health. Who knows, you might decide to enjoy the benefits of a dental implant, Invisalign, teeth whitening, or other exciting possibilities offered by progressive dentists!
Back To Home