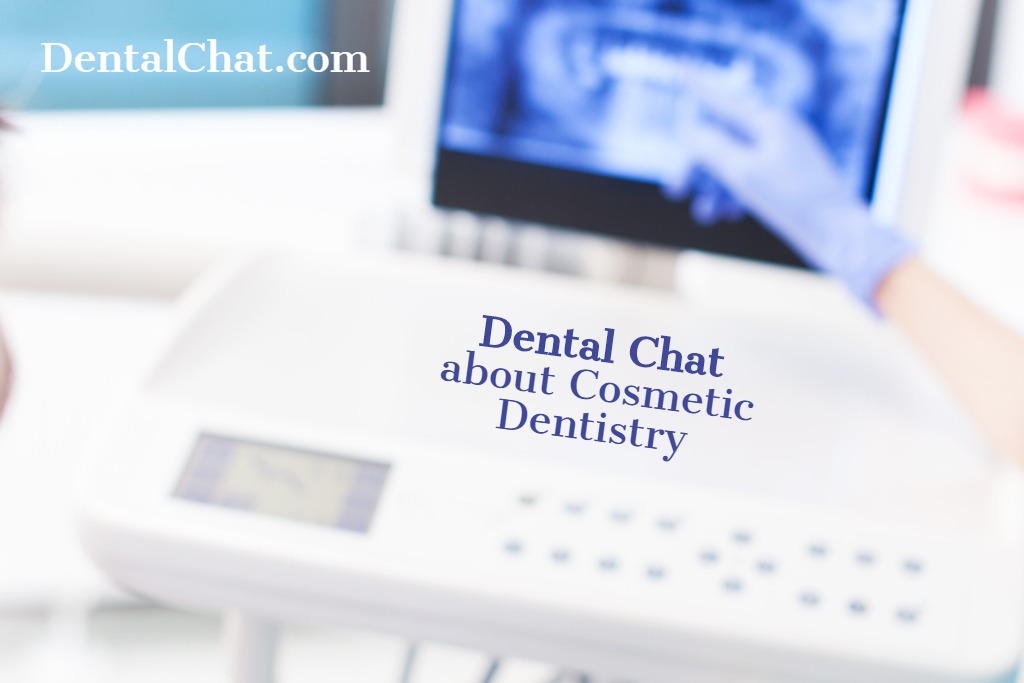 Common Cosmetic Dentistry Question about Dental Veneers?
Cosmetic dentistry has evolved and grown rapidly in the last 20 years. More and more people are concerned not only about the functionality of their teeth, but also how their teeth look. Having nice-looking teeth can definitely improve one's overall outward look. Just 100 years ago, it was fairly common to see middle-aged people with multiple missing teeth – including missing teeth in the front.
We are at DentalChat looking to help people get their local dentist question answered by local dentists – and try to help them get the dental care they need. We are always looking to innovate – and use modern TeleDental Consulting Online services and Live Dentist Chat Online with real-dentists and best dental chatbot technology to help people with their dental care.
Common cosmetic dental care question get asked, is what is cosmetic dentistry? The easiest way to think of cosmetic dentistry is to – put an attractive look to your smile, by enhancing the look of your teeth. Of course, we all know that – first and foremost, it is important to have healthy teeth and functional teeth. But in modern society, having clean looking teeth can provide an attractive smile.
We get asked many local cosmetic dentist questions online at DentalChat. This can be about all types of dental topics for tooth pain to cosmetic dentistry. Common Cosmetic Dentistry Question about Dental Veneers we get asked at DentalChat.com is – are dental crowns or dental veneers better? We are always looking to help people with their local dental questions and to provide the best dental answers we can to them. We do get a Cosmetic Dental Veneers Question about whether it is better to get one or 2 veneers for the front teeth. It usually is better cosmetically to get them in pairs.
The dental answer to that cosmetic dentist question is simple – it depends. For front teeth with only facial impairments, dental veneers can be a great choice. Not much tooth preparation and can do multiple teeth – to provide an attractive look. For back teeth and molars, when need full dental coverage of the tooth – dental crowns are usually the restoration of choice. Of course, dental crowns come in many shapes and also, in a wide variety of materials. 50 years ago, mostly would see gold crowns. Now, we will mostly see a form of porcelain, ceramic materials or white-colored materials to match the other teeth in the mouth.
Common Cosmetic Dentistry Question, Cosmetic Dentist Answers:
We get asked many local cosmetic dentist questions online – such as , what is the best way to get my yellow teeth whiter or how can I have all my front teeth be the same color? Ask our local dentists your cosmetic dentistry questions. Have a cosmetic dentist question or cosmetic dentistry treatment questions to ask best local dentists? Get Best Dentist Answers Online with us. Best Local Teledentistry Online Consult and Live Dentists Chat about Tooth Questions online with us.
We at DentalChat are looking to Help People Find a Local Dental Office – Find Local Dentists Near You and have a great local dental practice directory online. We do get quite a few TeleDentistry Questions about cosmetic dental care as well.
Back To Home