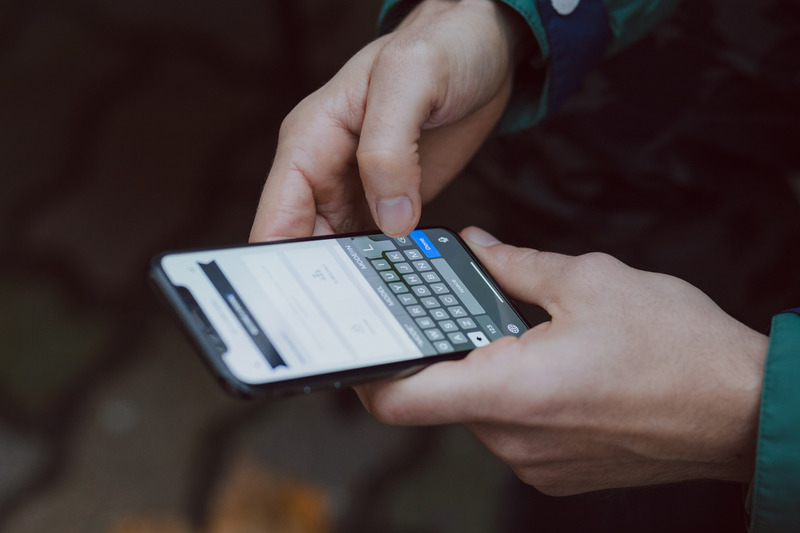 In today's world, we live a significant part of our lives online. In fact, research suggests that many people spend more time online than they do sleeping. While that not add up to the healthiest balance, that's reality.
As a global society, we rely on digital networks to provide guidance for every part of our lives. Whether we're planning a trip overseas or researching the best coffee maker, we usually head online first. More than ever, consumers jump on their laptops and phones to research advice for health-related matters. Sometimes, it's just reassurance about pain or a spot on the skin. But we often go deeper. For example, more people than ever want to know how to find a healthcare provider online, including a dentist.
The ability to connect with a dentist to get answers to questions is an evolution in the online realm. While we've been able to find articles and blogs about specific healthcare questions, finding a real, licensed dentist to answer questions provides an invaluable resource to anxious patients.
Online Reviews May Help
Reviews from real users helped build sites like Amazon and Tripadvisor to iconic resources. Reviews definitely provide insight into real-user experiences, especially on places and products. They also help us understand how patients rate their doctors and dentists, and that's a great way to get someone else's take on their provider. Not a bad place to start, including with us at DentalChat.com.
However, dentistry involves a real, living relationship. And what someone else experiences forms just part of the picture. When you get the opportunity to actually connect with a dentist online, ask questions, and get answers, it helps you assess your comfort level with a new provider. The one-on-one connection starts before you ever walk in the door of an office, and it helps a dentist start to hear your concerns early in the process.
Do you have a Dental Question? Are you looking for Best Dentists near you? Using DentalChat.com as a tool to Find Best Local Dentists and Ask Emergency Dental Questions to Dentists online with us. Ask a Dentist a Dentistry Question online with us. Dental ChatBot Messaging Solution is a great tool for people and dentists to connect.
Today's most innovative dentists understand the value of connecting with people when they are at – which is Online. Some dental offices answer emails and Facebook messages on a regular basis, and that helps. But the most forward-thinking dentists utilize chat technology, and lower barriers to communication using these widely-accepted platforms. If you are a dentist or dental office manager, you should look into adding Dental ChatBot to your dental website from DentalChat.com – to make your website smart.
While a few technology companies have tried to adapt chat technology to dental practices, few specialize in this service. Dentists understand the unique concerns and questions of patients, and they're prepared to work with them. Only one company focuses exclusively on this need: DentalChat. Finding a Local Dentist or Finding Emergency Dentists online can be done with us.
A Stress-Free Way to Find a Dentist Online
DentalChat was founded by dentists for dentists and their patients. Their team includes in-house, licensed dentists that answer questions and help connect patients looking for dental care with dentists in local regions. Plus, DentalChat provides practices with smart chatbots so patients can communicate directly with their favorite office once they've connected with a practice they like. Here's how it works:
Let's say you have a broken molar and it's sensitive. You're wondering how to find a dentist online and you find dentalchat.com.
At dentalchat.com, you enter your question into the search line. Within minutes, a licensed dentist is chatting with you to help understand your problem and answer your questions.
If you're also looking for a dentist to help with your problem, our team dentist refers you to a dentist in your area that's prepared to help you with your problem.
To make it easier, you'll likely find DentalChat's smart chatbot on the dentist's site that's been recommended to you. Just like that, the process has been streamlined and you've found a dentist to help you with your dental problem or goal.
Welcome To The Future
Finding a dentist you can trust isn't always an easy task. But these days, it often starts with finding a dentist online. Once you know how to find a dentist online using the best connection tools available, you're well on your way to realizing optimal dental health. Who knows, you might decide to enjoy the benefits of a dental implant, Invisalign, teeth whitening, or other exciting possibilities offered by progressive dentists!
Are you looking for a dentist? Do you have a tooth problem or tooth pain problem that needs immediate dental care at a local dentist's office? There are hundreds of thousands of individuals who experience dental problems or need immediate dental attention – who do not have a local dental office that they have been going to. That is, there are many people that require immediate dental care and are searching for a dental office to be seen.
What to do, if a dental emergency happens – in the middle of the night and do not have a local dental office that you know to go to? Unfortunately, many people who have not been to a dental office for many months or several years, that end up with a dental emergency – have a hard time finding a local dental office to go to.
Finding a Local Dentist – Best way to Find Best Dentists Search Online Blog with us. DentalChat.com is a great resource for people to find local dentists in their time of need. Unfortunately for some, they can not find a local dentist in the location or area they are in >> in the middle of the night. These people may need to go to the Emergency Medical Hospital to get help. That is why people should be in regular dental exams with their local dental office.
Needing an immediate tooth extraction, after a dental emergency:
We have various things or dental treatments that do happen when people seek dental care during dental emergencies. Some people with tooth pain on a broken down tooth may end up having the tooth extracted. If possible, people like to save the tooth by doing root canal treatment. Sometimes, due to financial or because the tooth is not savable, the tooth is extracted.
There are options for a tooth that is extracted – such as getting dental implant treatment. Here is a link on Dental Chat about Immediate Dental Implant Treatment after tooth extraction.  
We welcome local dental bloggers to contribute dental articles with us at Dentalchat. For dental companies, great time to network and partner with us.
Choosing a new dentist may be a bigger decision than it seems at first glance. A relationship with any healthcare provider is a high-trust venture. But dentistry's unique. Most of the time spent with a dentist involves their hands in a very personal space: Your mouth. And you 're allowing them to complete treatment that's often difficult for you to evaluate from a technical perspective. You also trust they'll tell you exactly what you see and what they recommend. So, how to choose a dentist takes a little thought. Also, remember — can Find Local Dentists Online or Post Your Dental Question Online at DentalChat.
Dentists are highly-trained, licensed professionals with a background in many of the same fields as a physician. In fact, dentists generally complete a bachelor's degree at a four-year university before being selected for dental school. Then they spend four more years in a rigorous classroom, laboratory, and clinical curriculum. A board exam, including treating live patients, allows them to obtain their dental license. Often they complete crowns, fillings, cleanings, and other procedures with strict evaluation by examiners on every step. New graduates often continue on to a General Practice Residency, specialty training, or other advanced education programs.
What Makes the Difference?
After all this background training, you expect that all dentists are capable practitioners. By and large, that's true. But differences in personalities, interests, and specific skills can differentiate dentists over time. Most importantly, some dentists continue to add hundreds of hours of education to their annual training. Others choose to complete the bare minimum.
At the end of the day, the goal is to find a dentist you feel comfortable visiting. If you're new to an area or you haven't seen a dentist in a while, that can be challenging.
Tips For Choosing the Right Dentist For You
Here are a few thoughts to consider when you're looking for a dentist. Often you'll use a combination of methods to end up in the right chair.
Ask Around. Word-of-mouth is tried-and-true. It's hard to beat the experiences of others, and your family or friends will usually be straightforward with you about their dental experiences.
Check Reviews. These days, online reviews work whether you're buying a toaster or choosing a dentist. You can check Yelp, Google and more. Find Dentists Near You and Ask Dentist Questions Online at DentalChat.
Check Facebook Pages and Websites. If you've heard about a dentist, go to their social media and scroll through it. Spend a little time on their website and meet the team, watch their videos, etc. You'll get a feel for the practice.
Use Online Services. Services like DentalChat maintain vast networks of dentists who are interested in seeing new patients. You can chat with dentists, ask questions, and inquire about appointments in your area on a secure platform. This is a good way to find a dentist to learn more about using the other methods above.
We have many great local dental blogs on Dental Chat. Here is a link to Oral Cancer Blog and Mouth Cancer Discussion online with us. Regardless of the way you go about choosing a dentist, it's important you find one that fits your style, comfort, budget, and trust. Remember, if you're not satisfied with your first dentist, you can always try another one until you find the right fit!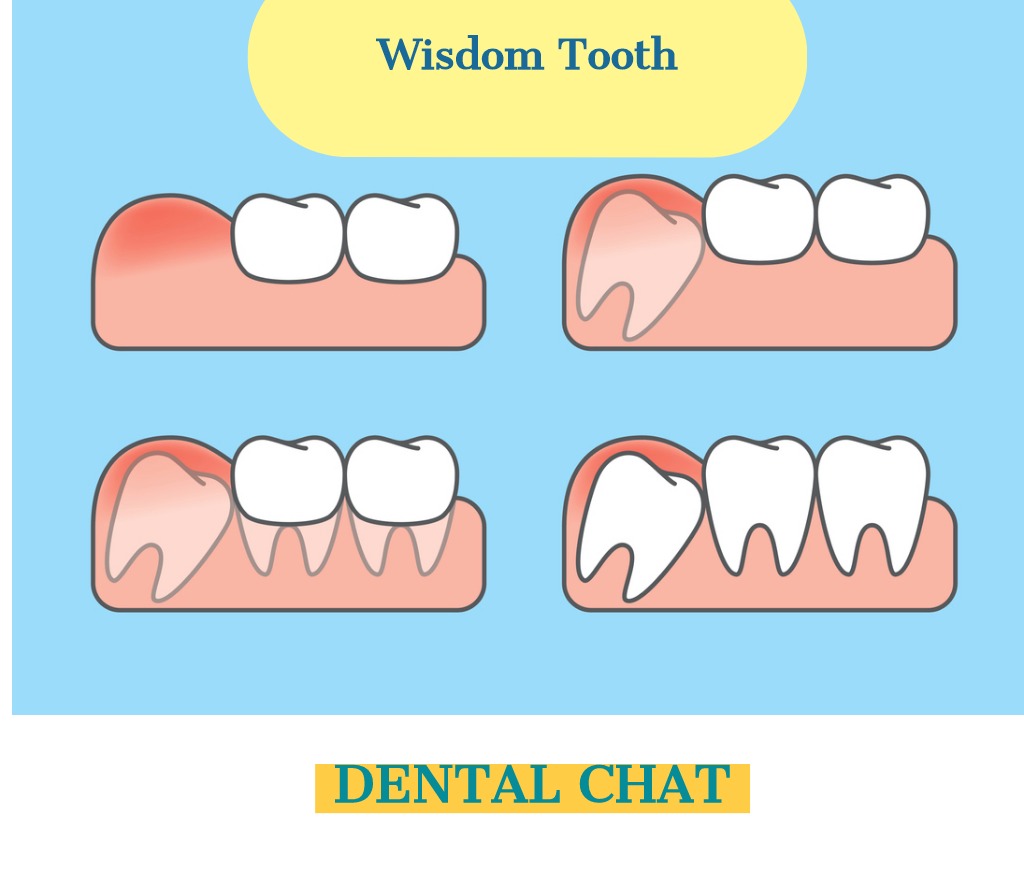 Growth brings along a lot of questions, including "Do wisdom teeth need to be removed?" The answer isn't always as straightforward as it seems.
A normal adult mouth has 32 teeth, which (except for wisdom teeth) have erupted into place by about age 13. The human teeth function to mechanically break down items of food by cutting and crushing them in preparation for swallowing and digesting. Humans have four types of teeth: Incisors, canines, premolars, and molars. The incisors cut the food, the canines tear the food, and the molars and premolars crush the food.
The roots of teeth are embedded in the maxilla (upper jaw) or the mandible (lower jaw) and are covered by gums. Teeth are made of multiple tissues of varying density and hardness the third and final set of molars that most people get in their late teens or early twenties are called wisdom teeth.
Are They Worth Having?
These teeth can be a valuable asset to the mouth if they're healthy and properly aligned. But more often, they are misaligned and require removal. There are certain myths related to wisdom teeth in Asia that is a person's intelligence is completed once a person's wisdom teeth are present. However, science has never proven such myths! A person whose wisdom tooth is coming to surface may not have any symptoms. On the other hand, they may have severe pain and difficulty eating and talking.
When wisdom teeth are misaligned, they may be positioned at various angles in the jaw. Poor alignment of wisdom teeth can crowd or damage adjacent teeth, the jawbone, or nerves. Wisdom teeth can also be impacted if they are enclosed within the soft tissue and/or the jawbone or only partially break through or erupt through the gum. Partial eruption of the wisdom teeth allows an opening for bacteria to enter around the tooth and cause an infection, which results in pain, swelling, jaw stiffness, or difficulty breathing.

Do Wisdom Teeth Need To Be Removed? Maybe Not?
Dental experts don't always agree that wisdom teeth need to be removed. Some suggest they should be left unless they're causing problems and pain. However, others suggest taking them out because they only present risks, not benefits. The decision should come from you and your dentist collaborative discussion. If they're causing significant pain or damage to neighboring teeth, they need to go.
There are still many unanswered questions about wisdom teeth. This is one of the reasons why even the experts don't always agree on what to do about them. Some dentists recommend removing wisdom teeth no matter what, even if they aren't causing any problems. This perspective is based on the fact that wisdom teeth will usually end up causing problems in the long run.
Another argument is that we simply no longer need wisdom teeth to function. Wisdom teeth often do not come in or they only partially break through the gum. Up to 80% of young people in Europe have at least one wisdom tooth that hasn't broken through. This is more common in the lower jaw than it is in the upper jaw. The reason is usually that there isn't enough room in the jaw.
Time Brings Changes
Evolution has made adjustments to our jawbone size throughout human history. The jaws of modern human beings are smaller when compared to their ancestors. This presents a range of problems when wisdom teeth try to erupt into place. They often become blocked by other teeth and grow inside the jaw.
If the wisdom tooth erupts partially, it tends to create hard to reach area where bacteria can accumulate resulting in severe infections of the surrounding tissues and gums.
When wisdom teeth remain fully impacted under the gum line, they may form cyst or tumor that can damage the jawbone and teeth if left unaddressed. Hence most people undergo wisdom teeth removal to prevent themselves from the potential problems which may arise. Want to read more third molars information. Here is a Wisdom Teeth Blog and Third Molar Question Answered By Dentists Discussion online at DentalChat.
On DentalChat, we discuss a wide variety of dental topics. Here is a Dental Implants Information and Dental Implant Placement Blog with us.
Local Emergency Dental Chat Online:
Great time to network and market online with us. Local Emergency Dental Chat Online and Search for Local Dentists online with us @ DentalChat.com. We welcome guest dental bloggers on DentalChat.
Find a Dentist – Connect with Local Dentists in your area:
Are you looking to Find a Dentist in your area? At DentalChat, we can help with that! DentalChat.com connects you in real-time with dentists in your area.